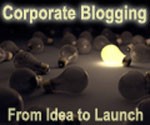 Launching a corporate blog takes more than an idea, it takes a plan. Successful business bloggers determine the needs of their audience, assess risks, get internal buy in and align the right resources for an ongoing dialogue with their customers. Get the tools you need to go from idea to action with two case studies from the pros. Learn how to scope a blogging project, get support for your initiative and manage a blog day to day.
What You Will Learn:
Pros & risks of starting a blog for your organization

Monitoring feedback & strategies for responding

Strategies for including audio, video, photos

Writing for authenticity and the right voice

Managing multiple authors

Policy dos & don'ts for employee bloggers
Questions that are answered:
What should be included in a blogging plan?

What resources will I need?

What tools are available?

How do I build internal support for a blog?

How do I measure success? Determine ROI?

What are the day to day best practices?
Presented by: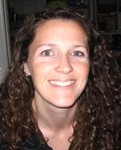 Nicki Dugan, senior director of corporate communications at Yahoo!, is editor of the company's official corporate blog, Yodel Anecdotal. It launched in August 2006 as "Yet another self-serving corporate blog" with the mission of providing insights into the company, its people, its culture, and the things Yahoos think about in the shower. The blog covers emerging trends, behind-the-scenes commentary, employee profiles, user stories, guest opinions, and includes video, podcasts and photo essays. All this while attempting to faithfully avoid regurgitation of product press releases. Contributing voices range from CEO to summer interns and Yodel Anecdotal has been lauded for having the cahones to accept comments of all flavors.
Prior to joining Yahoo! in 2000, Nicki represented consumer internet brands such as Yahoo!, Mapquest and Reel.com at Niehaus Ryan Wong, the tech-only agency that presided over the halcyon days of the Internet boom (and may it rest in peace). She also served as editorial director at Sheila Donnelly & Associates of Honolulu and as senior editor at Travel Holiday magazine. Nicki received a B.A. in English from Franklin & Marshall College.

About Paula Berg
Paula Berg is a spokesperson and Public Relations Specialist for Southwest Airlines, the nation's leading low-fare carrier and the largest domestic airline in terms of Customers carried. In addition to handling the company's corporate blog, Nuts About Southwest Blog, Paula specializes in strategic communication, regional media relations, reputation management, and special event planning. Paula also supervised on-location production for three seasons of Airline!, Southwest's reality series for the A&E Television Network, which filmed Southwest's daily operations in four cities. After brief stints selling beer on Phish tour and working for the Colorado and United States Senates, Paula woke up and smelled the jet fuel and began her career at Southwest Airlines in 2001. Paula is a graduate of the University of Colorado at Boulder where she earned a bachelors degree in communication and a minor in Political Science.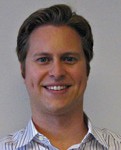 About Brian Glover
As senior manager of market strategy for Biz360, Brian Glover is responsible for activities that support the company's product direction and marketing communications efforts. He is the primary author of the company's MarketIQ blog and has eight years of experience in marketing and public relations. Prior to Biz360, Brian was public relations manager for Documentum, acquired by EMC in 2003, and a Biz360 client. He has a Bachelor of Arts degree in Rhetoric from the University of California at Berkeley.