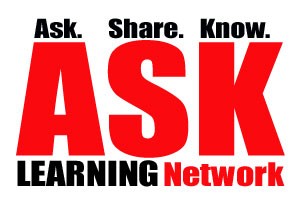 Plug into an online learning network featuring 100+ hours of expert training and real-world help for busy communication, HR, marketing & PR professionals.
OK, let's do the math. If you are able to just get one key strategic question you're struggling with figured out with the help of the brightest minds in the field, and it saved your organization X$'s the first year, and leads to you getting a pay raise or even a promotion … what is your membership worth? Or asked another way, what's your career success worth? (Answer: way more than the $1095 annual membership). Give ASK a try and see for yourself.
Learning modules and resources on these areas:
Communication Leadership
Communication Skills
Crisis Communications / Planning
Employee Communications / Engagement
Intranets and Internal Social Media
Marketing, Reputation and Corporate Social Responsibility
Measurement / ROI
PR and Media Relations
Social Media / Technology
Get one year access to the entire private ASK Peer Learning Network

Learn at your leisure from 90+ webinar replays

Network and ask questions with professional peers

Attend all upcoming webinars free during your membership

20% discount on any Communitelligence conference

Free subscription to weekly Comm-Digest newsletter
ASK is designed for:
Professionals working in all disciplines including employee engagement, communication leadership, social media, public relations, marketing-branding, intranets, HR, corporate social responsibility and an expanding list of related disciplines.
Limited time offer: $1095/annual membership
Testimonials
"With mountains of information at our fingertips, we need Sherpas to help us dig a path. With ASK, we can rely on our trusted peers, supplemented with a pool of other experts, to stay on top and even ahead. What's also great about ASK is the sharing and collaboration. One time you're a giver of advice and the next time you're a beneficiary." Liz Guthridge, publisher of The Lean Communicator
"This kind of a network is long needed–in that it offers access to a proven range of opinions instead of just a common base of experience. In so doing, it stands out from a lot of the breathless blather and baby talk that one finds all too often in discussions of these crucial issues." Mike Klein, The Intersection, Belgium
For questions, just use this form, email customerservice@communitelligence.com or call 904-588-2366. Each membership is for an individual and cannot be shared with any others. Memberships remain active if member changes jobs.

(Group memberships also available Contact us).