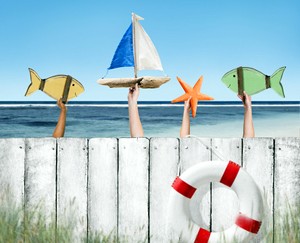 The profession of corporate communications is steeped with tradition. Though there are many new channels, we tend to use them to say the same old things. Employees have a multitude of ways to express themselves after hours, but at work, they tend to have much less voice. This imbalance leaves the unstated impression that all the important communications is done by the professionals.
Heather Rim, vice president of global corporate communications at Avery Dennison, and her team continually look for ways to expand employee voice and make communications fresh and fun. Blending simple ideas with the power of communication networks, her team is shaking up old ideas about what traditional communications looks like, includes and accomplishes.  In this special webinar, she will show some of the unique Avery Dennison communication programs that are winning high marks from employees and leadership – and would be worth considering for your organization.
What you will learn:
Starting with the philosophy  – corporate communications should never be boring
Behind "The Beat," a global employee sounding board that just keeps growing
Just launched: an intranet built on Google
How a CEO video blog is sparking unexpected impact
Blending formal and informal communications – Letting employees tell their own stories
Less is more when it comes to social media policy
Presented by: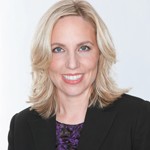 Heather Rim is vice president of Global Corporate Communications for Avery Dennison Corporation. She was named to her current position in January 2011. Heather joined Avery Dennison in 2010 as senior director, Internal Communications.
Heather is responsible for the strategic direction and management of all aspects of corporate communications for Avery Dennison including employee communications, corporate brand management, crisis communications, social media and digital communications, corporate media relations, and corporate philanthropy.
Before joining Avery Dennison, Heather held the position of vice president, Communications for the Disney ABC Television Group, where she designed and implemented global communications strategies to inform and engage employees across Disney's entertainment and news television properties. Previously, she progressed through Corporate Communications, Marketing and Investor Relations roles at companies including WellPoint, Countrywide and KPMG.
Heather received a master's degree in communications management from the University of Southern California and a bachelor's degree in marketing from Azusa Pacific University. She serves on the boards of the United Way of Greater Los Angeles and the Pasadena Symphony, and is a member of the Arthur Page Society.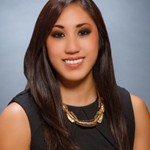 Kristin Wong serves as the lead for all corporate internal communications programs and channels. She drives efforts to ensure the company's employer brand is activated throughout key employee touch points including the enterprise portal, global employee ambassador team, values and ethics programs, and corporate town halls.
Prior to joining the company, Kristin worked for The Walt Disney Company where she assisted in the development of internal communications programs for Disney's ABC television business. She received a master's degree in communication management from the University of Southern California and also holds a bachelor's degree in media studies from Pomona College of the Claremont Colleges. Outside of work, Kristin is a blogger and pop culture junkie who's passionate about the technology trends that will shape our digital future.