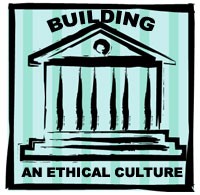 With the passage of new laws and regulations to curb white-collar crime, executives are paying increasing attention to corporate governance and compliance programs. But what role do compliance programs play in employee behavior?

Research shows that compliance programs can actually do more harm than good when it comes to actual employee behavior. However, carefully designed compliance programs, supported by other elements of culture, can be instrumental in building an ethical culture that not only drives ethical employee behavior but also employee engagement and business results.
You will learn:

Key research on the connections between ethics and employee engagement

Four building blocks of ethical culture

Elements of an effective ethics/compliance program

Links between ethical culture and employee engagement

Importance of ethical leadership and trust

How character gets defined in leaders

What is moral language, and how to use it

Three strategies that can make a real difference in creating an ethical culture

Three steps executives and managers can take to encourage ethical behavior within their organizations and departments
Three audience segments you need to consider when designing ethics/compliance initiatives
Kate answers real-world questions on:
Best practices in talking about ethics with employees

How to reward employees' for good ethical behavior

Explaining the success of the hit TV show The Apprentice

What channels work best when delivering the ethical rules of an organization

Advice to those in an organization who have either observed or have strong suspicions of unethical behavior in their company
Presented by: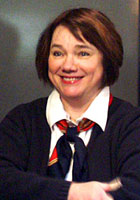 Kate Nelson is a consultant, Wharton professor and author specializing in ethics program design and strategic organizational communications. 
Formerly a senior fellow in ethics at The Wharton School, University of Pennsylvania, she currently teaches business ethics at Wharton Executive Education and to executive MBA students at the University of Delaware.

Co-author, with Pennsylvania State University Professor Linda Klebe Trevino, of 

Managing Business Ethics

 (published by Wiley; 4th edition due in August 2006)

Consultant on ethics and communications for 15 years

Formerly a principal and communication practice leader for Mercer HR Consulting in Philadelphia

Formerly vice president and head of worldwide HR communications at Citicorp in New York City; held similar positions at Merrill Lynch and Honeywell

Guest speaker on ethics and values at many conferences and organizations, including the Conference Board, World@Work, Society for Human Resources Managers, Young Presidents' Organization, the Ethics' Officers Association and Wharton Executive Education.

She has designed and/or conducted ethics training programs for numerous business schools, including Harvard, University of Chicago, Columbia, Vanderbilt, NYU, MIT, Temple and Northwestern; and for numerous organizations, including GE, Johnson & Johnson, J.P. Morgan, Prudential Securities, Morgan Stanley, Aviva, Degussa, Shell Oil, AC Nielsen, Glaxo SmithKline, Citibank, Dupont, Lockheed Martin and NASA.

The ethics game that Kate created at Citicorp, The Work Ethic, was awarded the Gold Quill of Excellence by the International Association of Business Communicators (IABC) in 1987 and was featured in numerous media, including the Wall Street Journal, Financial Times and Fortune.

Communications she created have been recognized by the American Institute of Graphic Artists, the Art Directors Guild, the IABC, and have been exhibited in the Whitney Museum of Art in New York.

She received her B.A. from the College of Mount St. Vincent in New York City and has been affiliated with Wharton since 1991. Kate also is a 2002 graduate of Leadership, Inc., a Philadelphia organization that mobilizes the private sector on behalf of the community and trains executives to serve on boards of directors.

She is a member of the Council of Communication Management (CCM).